1996 Graduate Reppert School of Auctioneering
2001 BS Business Management, Saint Vincent College, Latrobe, PA
Licensed & Bonded Auctioneer PA AU005508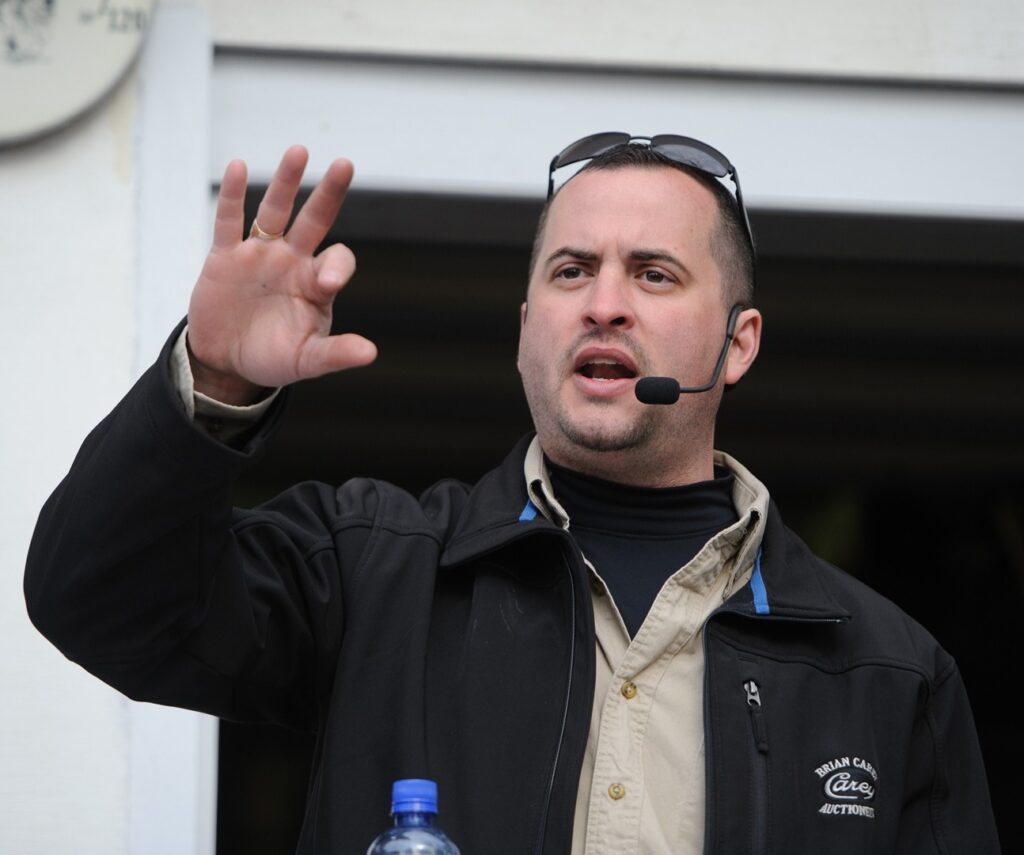 Brian started going to farm auctions with his grandfather at age 5, and has not stopped since.  At age 16 he decided to go to auctioneers school, finished his apprenticeship, passed the license exam in PA and has worked as an auctioneer ever since. 
Having experienced the good old fashioned country auction, the kind we all used to enjoy, we are working to bring that experience back – where you can go and have a enjoyable day at the sale even if you don't buy a thing.  Of course, who can go to an auction and not buy something! 
We do this because we enjoy auctions – the selling, the people, the experience.  To us the most important thing is not the commissions, but providing a hassle free auction for both our buyers and sellers.
Services
On-Site Auctions The most effective way to have an auction with the lowest overall cost is having an on-site auction, or selling the items where they are without having the expense of moving the items for sale at another location. 
We will handle your entire auction from start to finish, giving you and your auction the time that it deserves.  Our staff is available to set up the auction when and where needed.  We will photograph and advertise items, showcasing the best of your auction, oftentimes finding valuable items that may have otherwise been missed.  Settlement is quick and easy and in most cases we can pay you the same day of the auction.
Off-Site Auctions When having an auction at your location is just not possible we can arrange to have your sale moved to another suitable location.  We will discuss all the options with you giving you our recommendations to maximize your profits.  Again we will give your sale the time and attention it deserves. We have experienced staff who will properly pack and transport your items.  Our staff will set up and display the auction to give the best possible presentation.  
Appraisals We also can do written appraisals.  In the case of divorce or an estate that is being divided we can give accurate current market price appraisals.  Our knowledgeable staff can help settle an estate, divorce or family dispute where current values are needed.